1. Information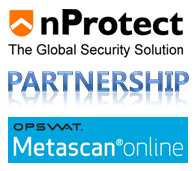 INCA Internet's response team has finished to enlist our nProtect Anti-Virus service in a multi-engine scan solution of OPSWAT.
The name of service is
Metascan online, which already contains various famous Anti-Virus products
.
Both companies have agreed partnership and OEM.
That is, we can provide our service to major companies and public institutions in U.S. And we passed the security and quality procedure about our product and stability.
With a booming of APT(Advanced persistent threat), various security threats are continuously increasing, therefore; most companies and public institutions are concentrating to be safe from various security threats. With this Metascan service,
we can fortify our awareness and popularity
and we can provide our product in U.S.
2. Metascan online solution
Multiscanning is running multiple anti-malware or antivirus engines concurrently. Traditionally, only a single engine can actively scan a system at a given time. Using multiple engines simultaneously can result in conflicts that lead to system freezes and application failures. However, a number of security applications and application suites have optimized multiple engines to work together.
http://www.metascan-online.com/about
Metascan antivirus SDK is an application with API that combines eight antivirus engines into a single application (Computer Associates, Norman ASA, ESET, VirusBuster, AVG Technologies, Quick Heal Technologies, Sunbelt Software, and ClamWin).
OPSWAT Metascan online : http://www.metascan-online.com/
Metascan includes numerous work-flow and scanning features, which support many environments and allow the technology to be applied to countless use cases, such as scanning file upload servers, connecting to an existing antivirus from vendors like Symantec or McAfee via API, or implementing a data loss prevention solution with custom engines and post actions.
Following link is the result of test on Metascan.
http://www.metascan-online.com/results/14e4mkkulbqu66a4y24v5h3169xkpiqf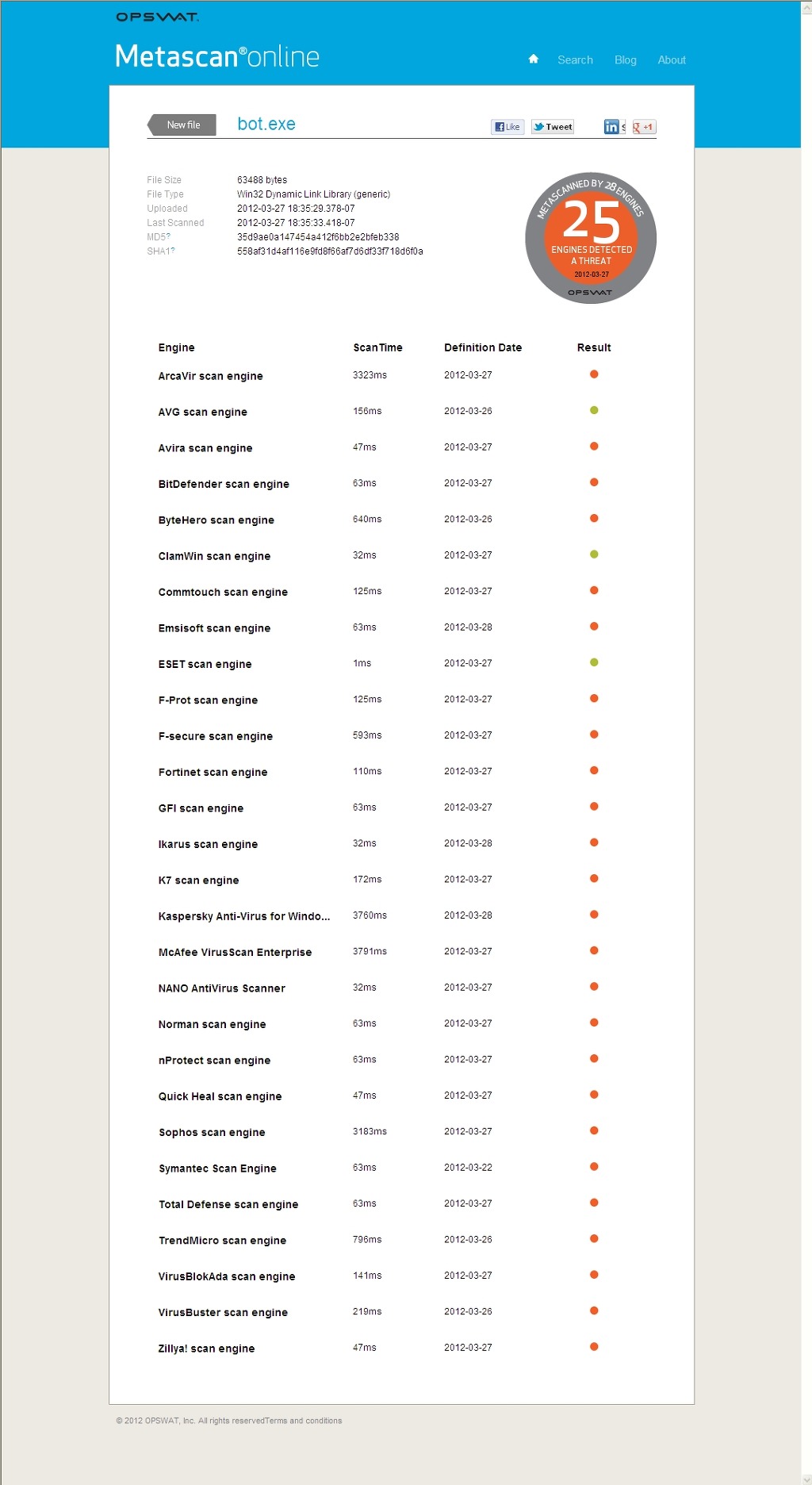 When implementing multiple OPSWAT multi-scanning installations into your solution, the Metascan management station provides an easy way to track and manage your installations of Metascan, MetaDefender for Media (MD4M) and MetaDefender for Secure Access (MD4SA). With a simple, clear interface, the management station is a centralized console for various functions.
3. Summary
With this partnership, both companies will work together as a strategic cooperation.
OPSWAT will expand its business range and attended "RSA 2012" for online demonstration of Metascan on Feb 27.
http://www.opswat.com/blog/videos-rsa-2012
INCA Internet, a global security leader on game and finance internet-based infrastructure, established branch in Silicon Valley and provides its security solution on a bank in America.
With this successful partnership, we can provide security service on global network.