Recently, many cases of rooked users by scam-related social engineering technique of Japanese Tsunami have been reported
.
Among several types of damage cases,
fundraising with the purpose of aid Japanese earthquake victims,
have been reported
.
In South Korea, some hosts of illegal fundraising site have been prosecuted.
Illegal fundraising was going on via SNS
, and
inducing monetary damage to the victims
. Among these sites, Japanese Tsunami related sites have been found to scam and distribute malicious programs. This Tsunami related site induces user to move other site containing additional and astonishing photos as following;
Clicking
"See it All Here" link to see additional image will move current page to certain program download
page
as following.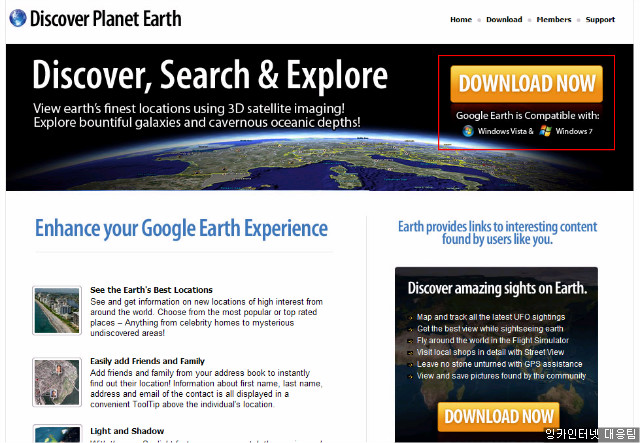 General user can think that the page is for downloading Google Earth, a freeware.
After on the process to download,
it induces for payment
.
Usually, using social engineering for scam is prevalent when global issue is booming.
To avoid against that social engineering related techniques, user needs to be careful on surfing internet
.
INCA Internet (Security Response Center / Emergency Response Team) runs responding system against various security threats.