1. Introduction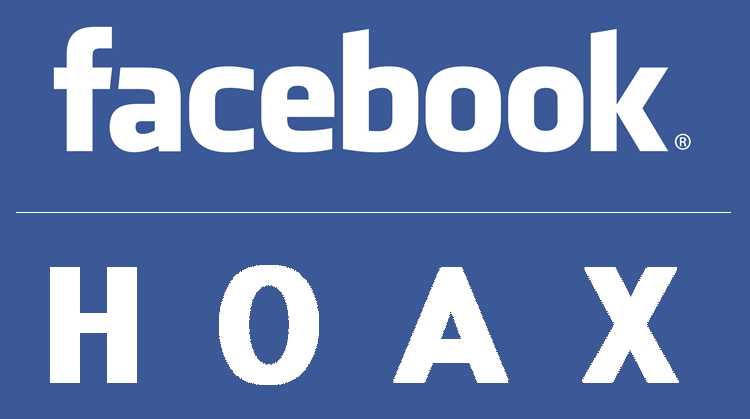 On Jan 9, 2011,
Facebook hoax terminating its service on May 15, 2011 has been being spread on Facebook
.
Not only for this Facebook hoax, inflowing hoaxs with various type of contents are prevalent in these days.
so that users who use Facebook need special attention about prevalent hoax
.
2. Spreading path and symptoms of infection
Following figure is the message of spreading hoax.
This message contains link to certain web site, clicking will take user to the following web site containing fake information.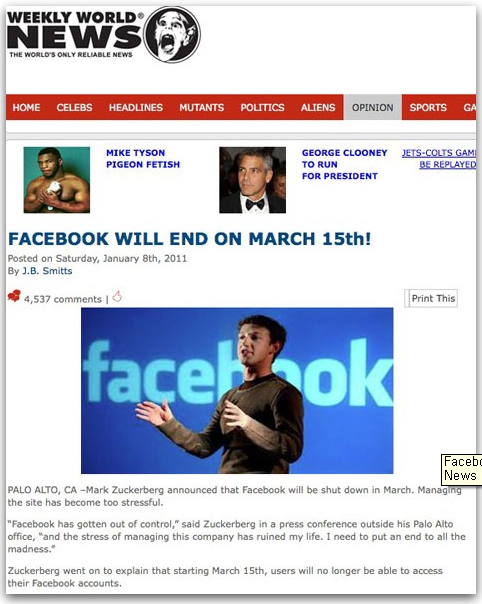 That site said that
CEO Mark Zuckerberg claims that
"managing [Facebook] has ruined my life. I need to put an end to all the madness."
. But that's not true.
"After March 15th the whole website shuts down," said Avrat Humarthi, Vice President of Technical Affairs at Facebook. "So if you ever want to see your pictures again, I recommend you take them off the internet. You won't be able to get them back once Facebook goes out of business."
3. How to prevent
Whether the hoax is true or not, we can see various hoax in these days.
To use PC safely from security threats of these malicious attachments, we recommend following "Security management tips" for general users.
Security management tips

1. Maintain the latest security update on OS and applications
2. Use anti-virus SW from believable security company and keep updating the latest engine and using real time detecting function
3. Do not see and download attached file from suspicious e-mail.
4. Keep caution to link from instant messenger and SNS.
5. Execute downloaded file after scan with anti-virus SW.
INCA Internet (Security Response Center / Emergency Response Team) provides diagnosis/treatment function with nProtect Anti-Virus/Spyware for detecting such as malicious file stated above and runs responding system against various security threats.